While some might point to the return of red-wing blackbirds dive- bombing a local cattail ditch as a sure sign of spring, there's a more reliable indicator: The appearance in late winter of compact tractor ads on early morning TV news programs.
If you're an early riser, you've likely seen these ads, which always seem to feature modern homesteaders who — after acquiring their little piece of paradise — set about to tackle a gazillion tasks with their shiny compact tractor.
The under 40 horsepower tractor market — which includes the sub-compact and compact sizes — has been on a tear over the past few years. As the pandemic headlined the news and workers fled to their sanctuary in the country, sales of these pint-sized taskmasters soared, with U.S. sales topping more than 215,000 units in 2021. With rising interest rates, however, the market has cooled considerably, with sales down about 20% during the first three months of 2023, according to AEM data.
Still, we're talking some serious volumes with a market dominated by a couple brands (Deere, Kubota), followed by a score of contenders. Simply, when it comes to these bantam-weight workhorses, there's never been more choices for enterprising hobby farmers, equine facilities, commercial contractors and recreational property owners.
Kubota — which recently notched 50 years of marketing small tractors in the U.S. — unveiled four new models during the National Farm Machinery Show in February. These include two new models that have been added to its popular LX20 family — the LX3520 and LX402.
The new LX20 models, with 35 and 40 horsepower, respectively, boast an updated cab, new easier-to-maneuver controls, a new auto throttle and a redesigned HST transmission aimed at significantly reducing hydro squeal and whine.
These new LX20 models are available with a factory-installed cab or open-station ROPs configuration. And for customers who'd like a cab but don't think they can afford one, a new SU version of the LX3520 provides an affordable option. New mower decks are also available for the LX20 models, with integrated wash port attachments to make cleaning under the deck a whole lot easier.
The economical and versatile L02 Series gains two new models with the L2502 and L4802. The new units feature a new hood and grill, LED headlights and side work light, improved suspension seat and optional armrests.
"Kubota's compact tractor line is built with quality, performance, comfort and durability in mind, and these latest model additions are no exception," said Beau Woodbury, Kubota LX, L Series product manager. "With each new release and update, the LX20 and L02 Series tractors continue to make incremental improvements, while maintaining their market position and outstanding user experience."
The new L2502 and L4802 models are available in either HST or gear drive transmission in 2WD or 4WD configurations. Both models offer new loader and new bucket options, LED headlights and side work lights, and an improved suspension seat.
Lastly, both the LX20 and L02 Series will now be offered with new Trac Loader II tires from Titan International. These tires are designed to improve tread cleanout, boosting traction in snow, ice and mud.
In other small tractor news, Kioti Tractor has bolstered its compact tractor lineup with the addition of the new CK20 and DK20 Series.
New features include an integrated joystick with standard third-function control — a nice upgrade if you're operating a grapple, snow blower or want to control the tilt function on rear blades and box scrapers. In addition to the integrated joystick control, the new models offer LED headlights and updated steel hoods that provide more durability and enhanced styling.
The CK20 and CK20SE Series range from 25 to 40 horsepower and come standard equipped with power steering, wet multi-disc brakes and 3-cylinder Kioti diesel engine. You can get a 9F/3R gear transmission or hydrostat.
DK20 and DK20SE Series range from 40 to 55 hp and offer a step up in comfort and capability. This series offers a three-range hydrostatic transmission, a large 12.7-gallon fuel capacity and top speed of 18.45 mph.
Select CK20SE cab and DK20SE models are also available with an optional factory- installed RPM Raise feature. With this option, operators can temporarily increase maximum engine RPMs at the push of a button when lifting heavy loads, and return to the preset RPMs once completed, making tasks more efficient.
"The new CK20 and DK20 models build upon our tried-and-true equipment features to deliver enhanced productivity and performance," said Joel Hicks, Kioti product development manager for tractors. "We know operators perform tough jobs that require power and precision, so these new workhorses are designed with those needs top of mind."
Finally, Case IH has kicked off a year-long celebration honoring the 100-year anniversary of the legendary Farmall tractor. The iconic model was introduced in 1923 as the all-purpose tractor, which became the first tractor for many farmers around the world.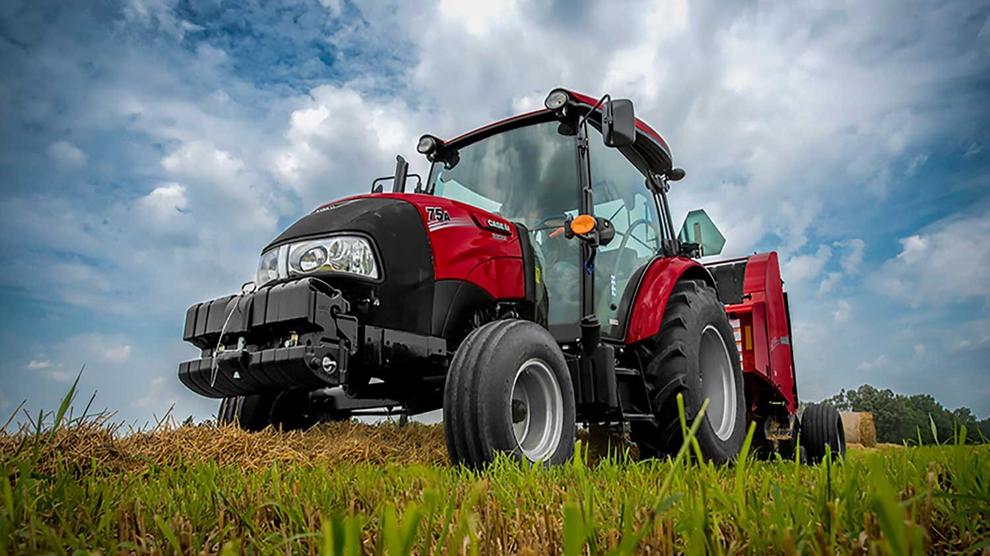 "In 1923, we set out to design a tractor that could replace horses, and today, our Farmall still serves as the workhorse on farms across the globe," said Scott Harris, Case IH global brand president. "Generation after generation, Farmall has been a symbol of modern farming, and we're excited to bring these stories to life over the course of 2023."
Case IH will be giving away a brand-new Farmall 75C tractor to a winner who shares their story about how Farmall has helped shape their farm over the years or how it's become part of the family.
Rick Haun has more than 35 years' experience writing about ag and industrial equipment, much of that time with John Deere. He resides in Shawnee, Kansas.